Vincent Joudart
Millésime 2013
Côte des Blancs - Fèrebrianges
Chardonnay 30% Pinot Noir 10% Meunier 60%
Oysters
Shellfish
Sea shell
Pasta with truffles
Seafood pasta
This Millésime 2013 expresses itself with classicism and distinction, which is partly due to the lateness of the harvest that year (beginning October). Nature has taken its time and so did the winegrower, and the result will please lovers of Champagne with character. To be served on nice evenings!
Add to the bag
Add to name
Serving and food pairings
A temperature of 10 ° C in a well-turned flute to enhance the touch of the Cuvée. At the table, its structure and elegance will call for refined dishes such as hot oysters with almonds, Mornay oysters, pan-fried scallops with clementine sauce, roasted scampi with salted butter, or even crêpes with seafood or tagliatelle with truffles ...
Visual analysis 
The golden yellow of this Millésime is seductive. The effervescence, fine and slow, gracefully feeds a beautiful halo of foam on the surface. The presentation of this 2013 is very elegant.
Olfactory analysis 
The first nose is precise and refined: candied lemon, ginger, biscuits and notes of acacia produce this sensation. The aeration directs the expression towards an even more greedy character. Then we perceive aromas of honey, fresh butter, lemon cake! The olfactory expression of this classic Millésime is particularly fresh.
Taste analysis 
The initial impact on the palate is fresh and announces a nice balanced wine. The beautiful quality of acidity and effervescence merge into a full body while the dosage discreetly creates the link between these different components. A feeling of natural balance emanates from the whole, a feeling of purity that has the effect of producing a beautiful creamy texture.
The final 
The finish is long (8 seconds of persistence), lively and savory. With great elegance, it leaves an acidulous and sparkling impression still several seconds after tasting.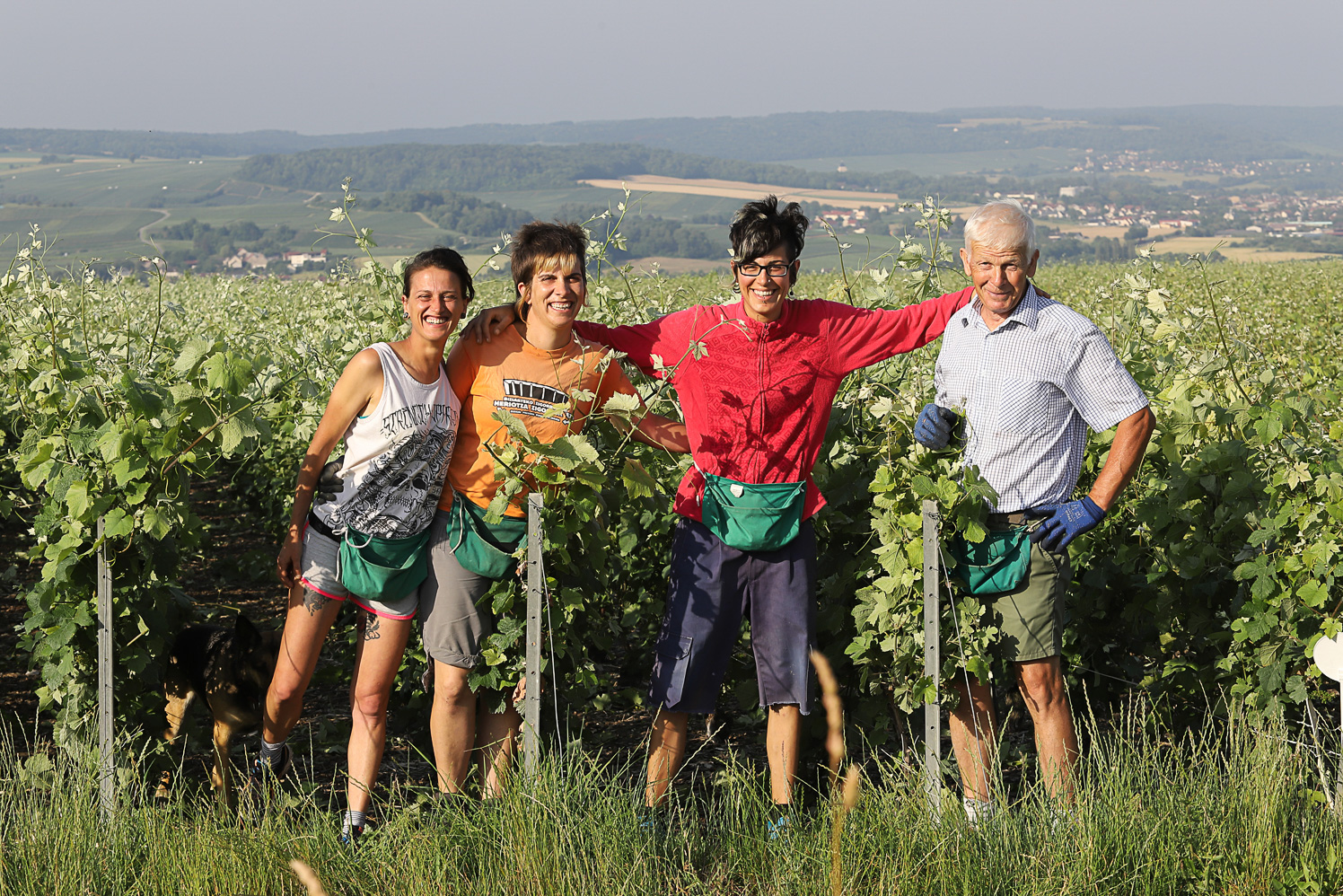 My grandparents were all settled since 4 generations
From my early age I always followed my father in the vineyards as well as in the cellar
I never thought of doing anything else in my life, it was obvious
When you love nature, cultivating and vinifying ... I find my job fascinating.
Vincent
Discover more Cuvées of Vincent Joudart