Vincent Joudart
Millésime 2013
Côte des Blancs - Fèrebrianges
Chardonnay 30% Pinot Noir 10% Meunier 60%
Oysters
Shellfish
Seafood
Sea shell
Pasta with truffles
This Millésime 2013 expresses itself with classicism and distinction, which is also due to the late harvest character of that year (early October).
Nature took its time and so did the vigneron: the result fully gratifies us as lovers of Champagne with a true character.
We will serve this Cuvée during beautiful evenings!
Add to the bag
Add to name
Serving and food pairings
We will serve this 2013 at a temperature of 10° and in a well-turned flûte to enhance the palate perception of the Cuvée. Its structure and elegance will require refined dishes such as warm oysters with almonds, oysters Mornay, pan-seared scallops with clementine sauce, roasted langoustines with salted butter, seafood crepes, truffle tagliatelle ...
Dosage : 6 g/l - 1re fermentation : Inox 100% - Malo : Oui - Monocru : Fèrebrianges - Vendange : 100% 2013
Visual analysis 
The golden yellow of this Millésime immediately captivates us. The fine, slow effervescence gracefully creates a beautiful halo of foam on the surface.
The presentation of this 2013 is very elegant.
Olfactory analysis 
The first nose is accurate and refined: candied lemon, ginger, biscuits and acacia notes evoke this sensation.
After aeration, the expression becomes even more culinary in character. We perceive the aromas of honey, fresh butter and lemon cake!
The olfactory expression of this classic Millésime is particularly fresh..
Taste analysis 
The first impact on the palate is fresh and announces a balanced wine. The beautiful quality of acidity and effervescence blend into a full body while the dosage discreetly creates the link between these different components.
A feeling of natural balance and purity emanates from the whole, producing a beautiful creamy structure.
The final 
The finish is long (8 seconds of persistence), lively and salty.
With great elegance, it leaves us with a sparkling impression still several seconds after tasting.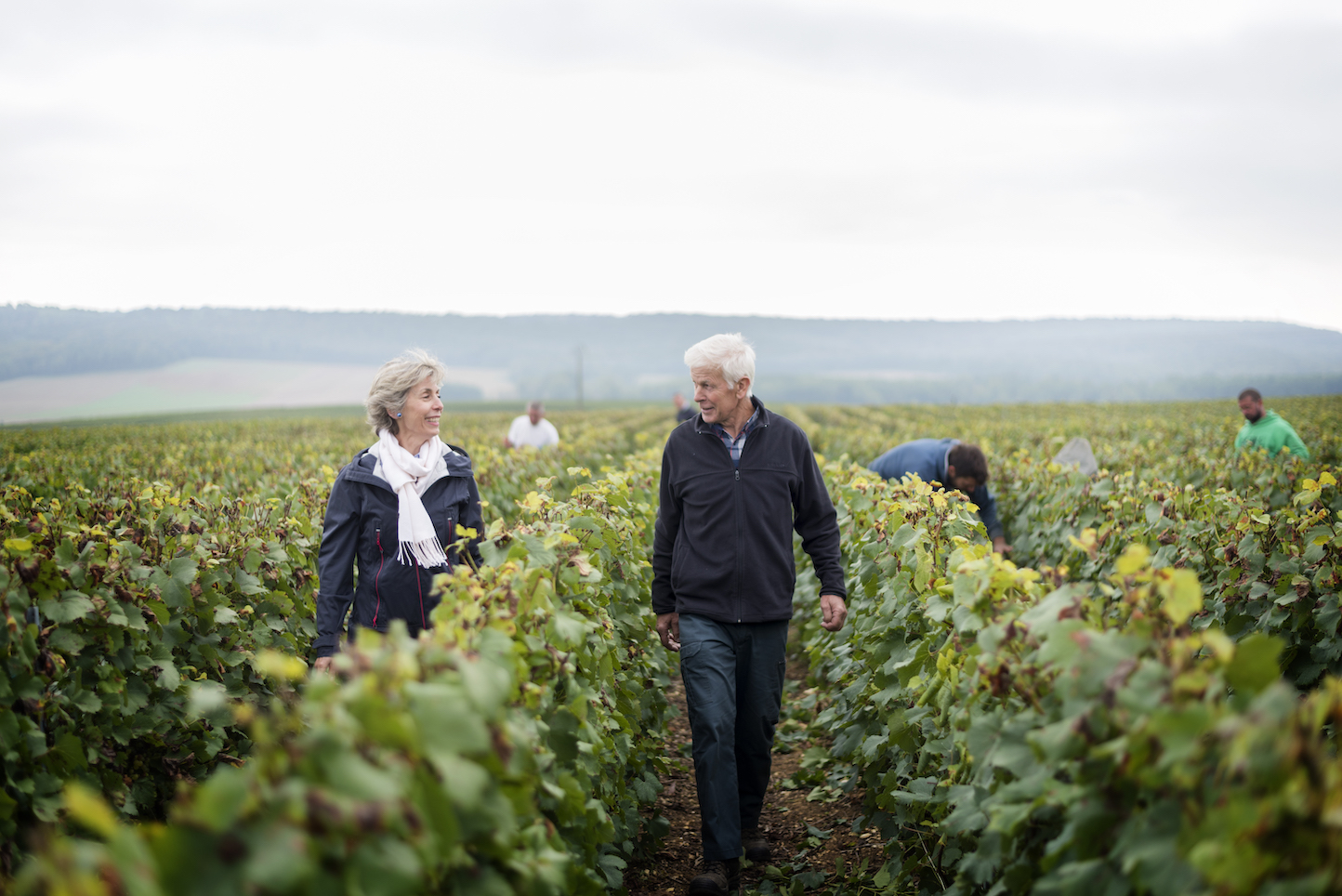 My grandparents were all settled since 4 generations
From my early age I always followed my father in the vineyards as well as in the cellar
I never thought of doing anything else in my life, it was obvious
When you love nature, cultivating and vinifying ... I find my job fascinating.
Vincent
Discover more Cuvées of Vincent Joudart