Vincent Joudart
Sélection
Côte des Blancs - Fèrebrianges
Chardonnay 40% Pinot Noir 13% Meunier 47%
Dinner aperitif
Foie gras
Risotto
White meat
Offal
Vegetables
Mushrooms
Thanks to the contribution of the reserve wines, the Cuvée Sélection expresses itself in a mature, fascinating and complex style, and established itself as a real Champagne to be shared with friends during and after dinner.
Add to the bag
Add to name
Serving and food pairings
This Cuvée should be tasted in a flute with a large glass and at a temperature around 12 ° C in order to take advantage of its aromas. Food pairing suggestions could be a braised veal, morels in cream, a scallop of fresh foie gras glazed with cider vinegar, offal with mushrooms or even a black wheat pancake.
Dosage : 7,3 g/l - 1re fermentation : Inox 100% - Malo : Oui - Monocru : Fèrebrianges - Vendange : 55% 2017 et 45% Réserve perpetuelle
Visual analysis 
The bright golden color of the Cuvée Sélection is very appetizing.
The very fine and abundant effervescence feeds a thin foam chain.
The visual presentation announces a mature wine.
Olfactory analysis 
The first nose is intense and delicious. We perceive pear, quince, dried fruit, biscuits, custard ...
Then gradually aeration allows to release more autumnal notes as honey, cooked chestnuts and apple on the bottom slightly "malted".
It is a very complex, "pastry" and mature nose.
Taste analysis 
The initial impact on the palate is frank, then the Cuvée offers plenitude and gourmandise, well accompanied by effervescence. The body of the wine is adorned with notes of cooked fruit and intense aromas of candied cherry.
In the middle of the palate the freshness of acidity is present, which gradually tends the wine.
A touch of taffeta is released on the tactile level, a light consistency that is dense and rigid at the same time: the iron fist in the velvet glove.
The final 
The finish, long, 8 seconds of persistence, savoury and seductive, offers a touch of elegance.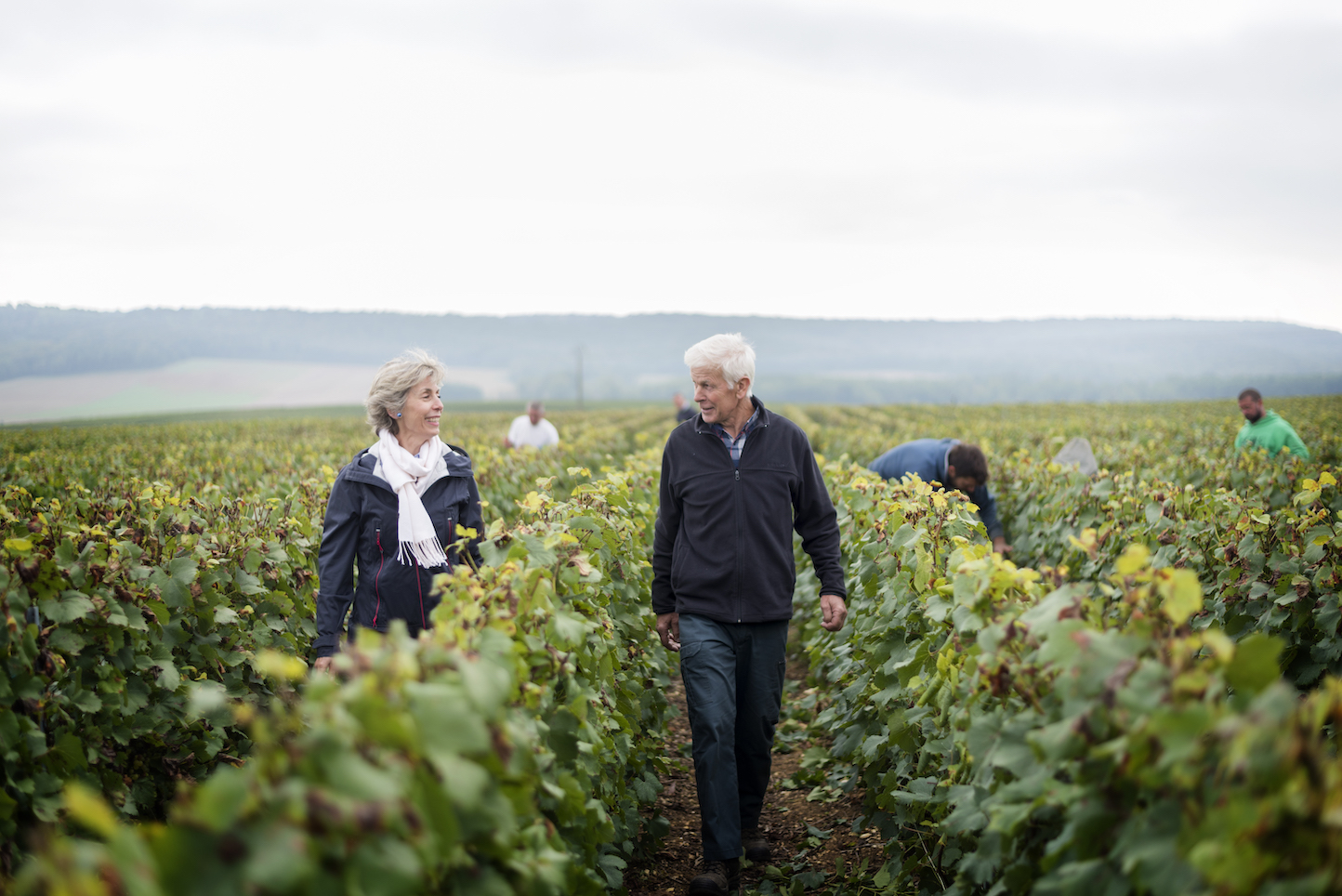 My grandparents were all settled since 4 generations
From my early age I always followed my father in the vineyards as well as in the cellar
I never thought of doing anything else in my life, it was obvious
When you love nature, cultivating and vinifying ... I find my job fascinating.
Vincent
Discover more Cuvées of Vincent Joudart