Vincent Joudart
Spécial Club 2011
Côte des Blancs - Fèrebrianges
Chardonnay 50% Pinot Noir 20% Meunier 30%
Shellfish
Sea shell
Risotto
Fish
Mushrooms
The 2011 Special Club is a success! It is a complex and successful Champagne, full of freshness, tenderness, which reveals its identity with measure.
To share it with friends during a beautiful evening.
Spécial Club box packaging
Add to the bag
Add to name
Serving and food pairings
This Cuvée should be tasted in a well-rounded flûte, at 10 ° C temperature, or even more, but absolutely not less, you would miss it.
To accompany it to your table, there are two preferable products: langoustines and scallops. Lightly roasted in butter and garnished with mushroom (giroles, ceps). Or start preparing a sole meunière.
Dosage : 5,4 g/l - 1re fermentation : Inox et Foudre - Malo : Oui - Monocru : Fèrebrianges - Vendange : 100% 2011
Visual analysis 
The beautiful green gold color of the Special Club Cuvée shows chains of slow and fine bubbles.
A light bead of foam on the top crowns this serene and accomplished presentation.
Olfactory analysis 
The first nose is very appetizing. Complex and racy, it reveals beautiful aromas of autolysis (brioche, cookie), crustaceans, melted butter and fresh giroles. The expression then takes us elegantly towards hazelnut and roasting.
A beautiful nose to let live for a while in the flute, for pleasure.
Taste analysis 
The initial impact on the palate is rather tender then the pretty body of the wine manifests itself. The mouth is at once full, airy, delicate, melted, palatable.
It produces a creamy texture, some buttered aromas, as well as a feeling of purity.
The final 
The finish is very long (more than 10 seconds of persistence) and delicate.
It enhances the lactic sensation discovered in the mouth with a hint of citrus.
The last note is frankly saline and appetites us.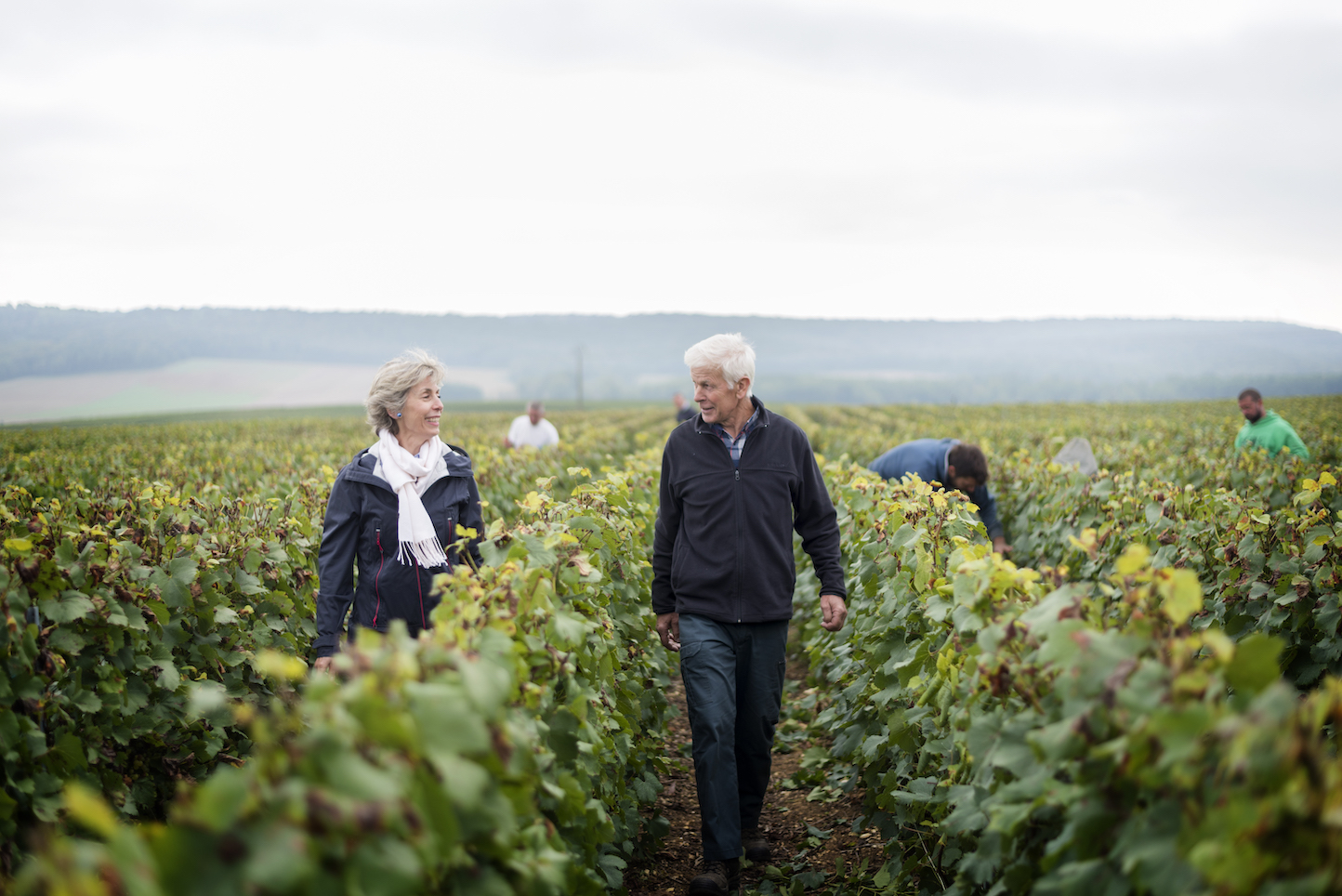 My grandparents were all settled since 4 generations
From my early age I always followed my father in the vineyards as well as in the cellar
I never thought of doing anything else in my life, it was obvious
When you love nature, cultivating and vinifying ... I find my job fascinating.
Vincent
Discover more Cuvées of Vincent Joudart