Vincent Joudart
Réserve
Côte des Blancs - Fèrebrianges
Chardonnay 50% Pinot Noir 10% Meunier 40%
Dinner aperitif
Vegetables
The Reserve cuvée does not lack temperament. In addition to the very "earthy" aromatic character, the mouth shows freshness and firmness. The final sign as it shows its origins. This is a terroir Champagne, to be shared with friends.
Add to the bag
Add to name
Serving and food pairings
This cuvée deserves to be tasted in a slender flute, between 8 and 10 ° C temperature. To accompany it at the table, play on the firm and "earthy" texture of the vegetables and roots: for example, sticks of raw vegetables, tagines of old vegetables ...
Dosage : 7,3 g/l - 1re fermentation : Inox 100% - Malo : Oui - Monocru : Fèrebrianges - Vendange : 55% 2017 et 45% Réserve perpetuelle
Visual analysis 
The pale gold color of the Reserve Cuvée offers an abundant and lively effervescence which feeds a beautiful bead of foam on the surface. The presentation is alert and classic.
Olfactory analysis 
The first olfactory impression is marked by frank aromas of apple and fresh quince then roots. Little by little the ventilation gives off notes of bread, embellished with deep fragrances of lily and jasmine. The expression then tilts towards honey and bitter almond. It is a complex nose with a frank personality.
Taste analysis 
The initial impact on the palate is sparkling, then the wine shows fluidity and freshness. The mid-palate confirms the overall tone of the Cuvée. The effervescence joins with the acidity to emphasize this feeling. The dosage acts in counter point by bringing a light feeling of greediness while the cuvée becomes more full-bodied.
The final 
The finish is long (6 to 7 seconds of persistence) and very distinctive. The aromas of white fruits and a touch of bitterness mingle with the acid - sugar pairing, but above all it gives off a chewy sensation which signals the strong personality of the wine.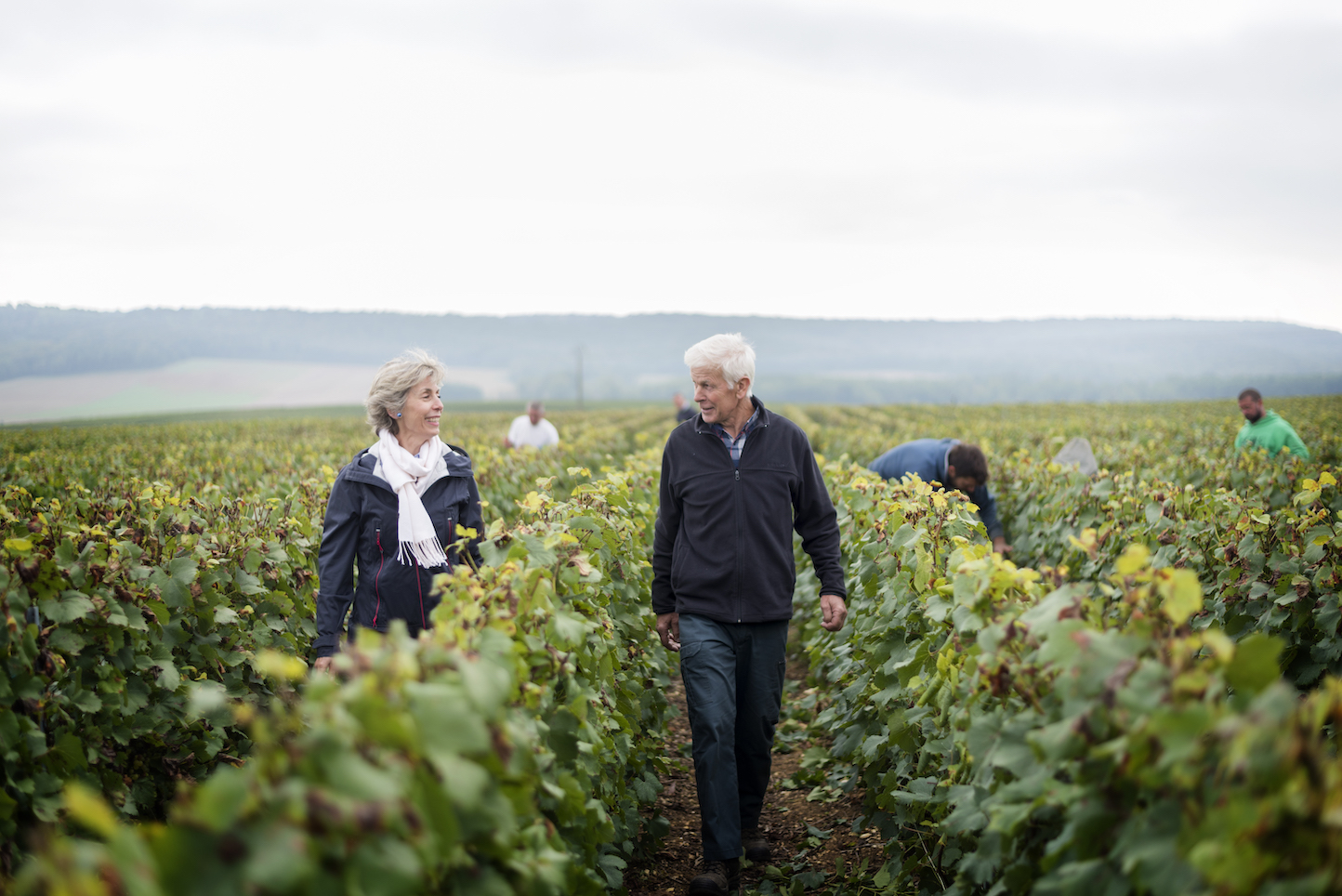 My grandparents were all settled since 4 generations
From my early age I always followed my father in the vineyards as well as in the cellar
I never thought of doing anything else in my life, it was obvious
When you love nature, cultivating and vinifying ... I find my job fascinating.
Vincent
Discover more Cuvées of Vincent Joudart