Vincent Joudart
Millésime 2012
Côte des Blancs - Fèrebrianges
Chardonnay 100%
Aperitif
Oysters
Fish carpaccio
The style of this cuvée will interest connoisseurs of Champagne wine.
Extremely aromatic freshness and surprisingly thin structure, while offering a creamy texture, it will charm the most jaded.

Add to the bag
Add to name
Serving and food pairings
To be served at a temperature of 10 ° C in a well-rounded flute.
At the table, its maritime character, its acidity, its salinity and its aromatic freshness invite pairrings with oysters and fish carpaccio with lemon.
Dosage : 5,4 g/l - 1re fermentation : Inox et Foudre - Malo : Oui - Monocru : Fèrebrianges - Vendange : 100% 2012
Visual analysis 
The pale yellow color of this Vintage is particularly bright.
The abundant and rapid effervescence gives rise to a magnificent bead of foam.
The presentation is dynamic and crystalline.
Olfactory analysis 
The first nose is very spring bouquet: grapefruit, vetiver, vanilla, verbena mint on a background of fresh butter.
After aerating it reveals some notes of white flowers and ginger, which bring grace and depth.
The olfactory expression of this blanc de blancs is extremely fresh.
Taste analysis 
The initial impact on the palate is frank and tender at the same time.
Then the wine is particularly tense and with a sharp acidity, but without aggressiveness because the effervescence, very fine, and the dosage, imperceptible, manage to produce a soft and smooth texture.
The structure of this wine is arachnidan and adorned with scents of lime.
The final 
The finish is long (7 to 8 seconds of persistence) and very straight, tapered.
The feeling comes close to that of grapefruit skin, with a lot of fluidity, then finally a saline note.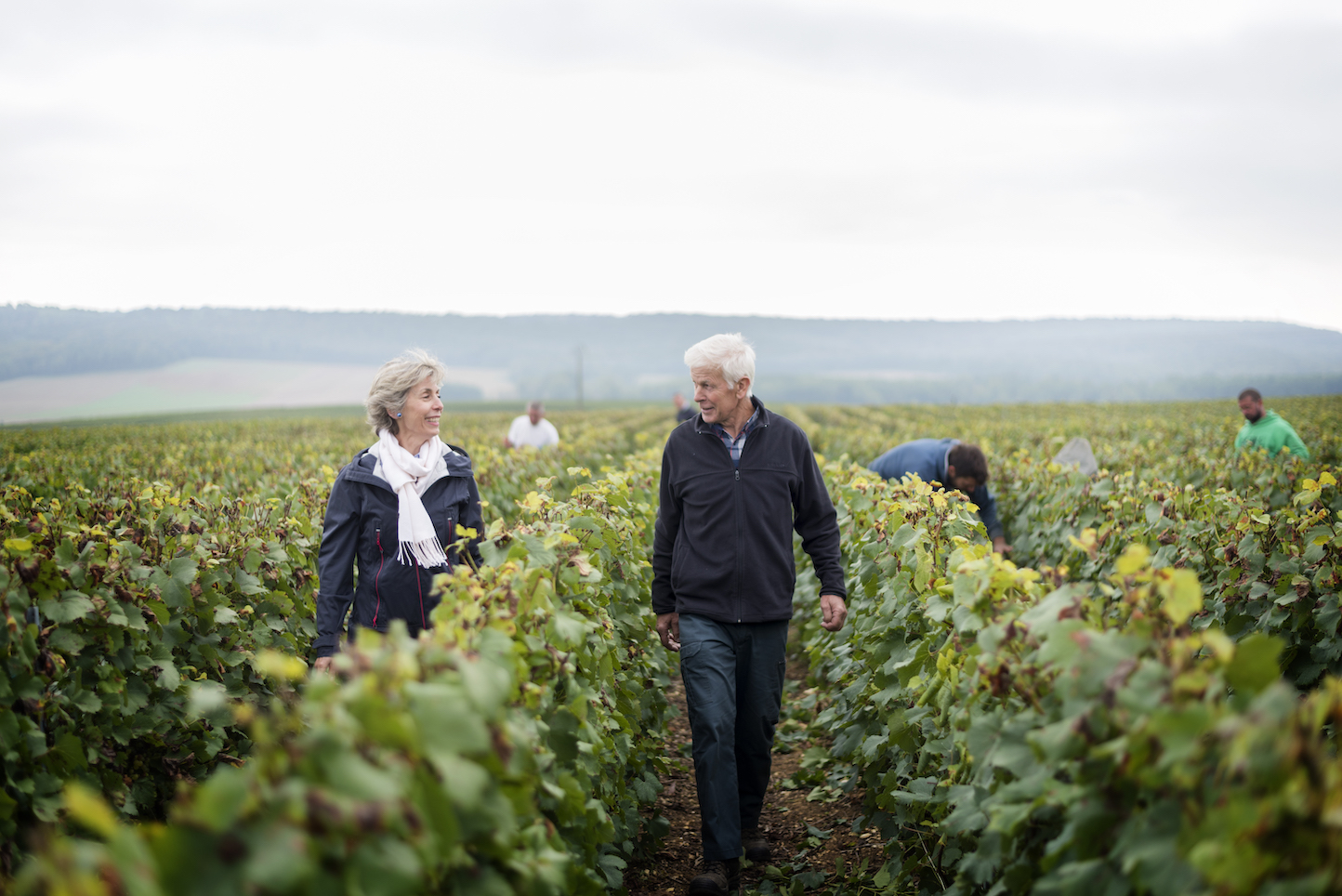 My grandparents were all settled since 4 generations
From my early age I always followed my father in the vineyards as well as in the cellar
I never thought of doing anything else in my life, it was obvious
When you love nature, cultivating and vinifying ... I find my job fascinating.
Vincent
Discover more Cuvées of Vincent Joudart